Call us today! 1-877-336-6360

Delmarva Business Network                                                        All rights reserved



Select businesses are welcome to join our DBN Affiliate Program, but must meet our high standard requirements:

 * Properly Licensed, Insured and or Bonded.

 * Letters of Recommendation may be required!

 * Displays Professionalism, Trusted, Trained and Experienced in their trade, dependable and 

    demonstrates good work ethics.

Benefits of becoming a DBN Affiliated business:

         Association with other supporting businesses within the DBN network.

         Your website / social media linked to the DBN website and Chamber websites.

         Linked to Del-Mar-Va Chincoteague Chamber of Commerce visitor's guide 

        (over 110,000 distributed yearly).

         C0-Sponsorship of community events through out the year.

         Special discounts and promotions offered to DBN affiliate Business members.

         Market, Promote & Display your Business products & services at special events 

         sponsored / attended by DBN.

         Business Referrals from other affiliate members within the DBN network.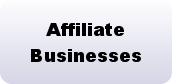 Click Here to view our 

5 Star

Affiliate Businesses